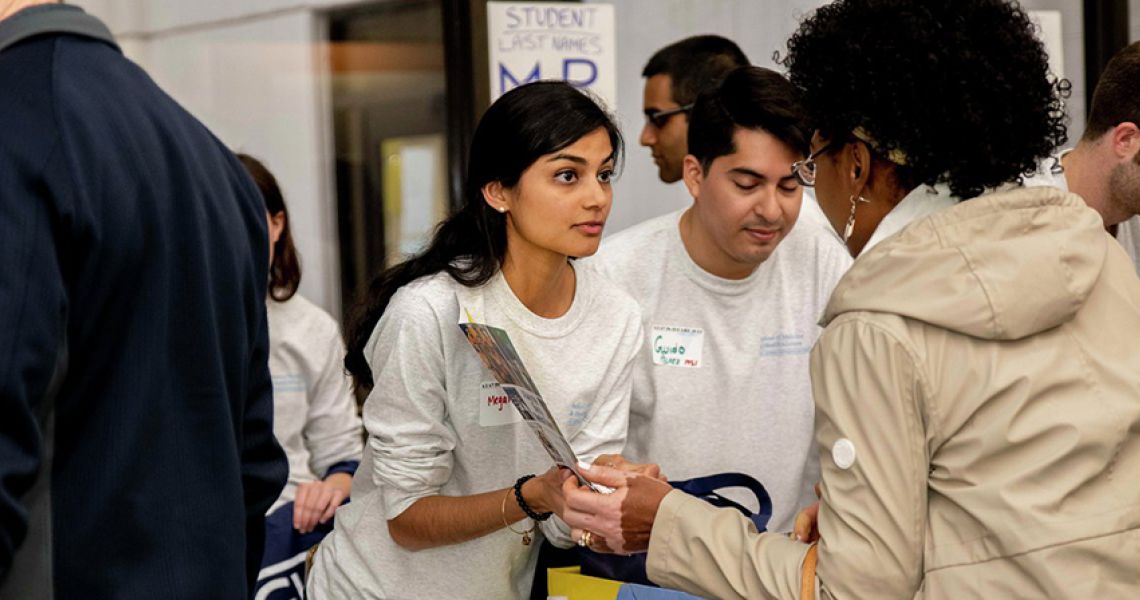 Detailed answers to common questions are provided below. If you do not find what you need here, or you would like additional information, contact OSS by emailing SMHSStudents@gwu.edu.
General Questions about OSS

Are there any costs associated with services provided by the Office of Student Support?
No! All services provided to students are free of charge. Any services provided to students that typically carry a membership fee or other incremental cost are covered by the Office of Student Support.

Supplemental Academic Support

Do I need to schedule an appointment to meet with a member of the Office of Student Support?
We encourage all students to schedule a meeting by emailing SMHSStudents@gwu.edu..

Who is the SMHS Writing Tutor?

Our writing tutors are members of the Health Sciences faculty, specifically those who have a background in academic writing and who teach our core writing courses (e.g. HSCI 2100, HSCI 2112W, HSCI 4112W).

I need help with particular coursework. Can the Office of Student Support tutor me in a specific class?

OSS staff are not subject matter experts, however we can work to connect students with peer-tutors or members of our faculty who might be able to provide guidance. If you are having difficulties with a particular course, we first encourage students to meet with their course instructor. If you have questions about tutoring, please contact our office by emailing SMHSStudents@gwu.edu.

Mental Health Counseling

Are there any support services available to students in addition to counseling through Colonial Health?
Yes! The School of Medicine and Health Sciences Office of Student Support launched a partnership with TalkSpace in Fall 2020. This service is a text-based therapy application that students can use regardless of location within the United States. This service is free to students! For additional information, visit our Mental Health website or contact our office by emailing SMHSStudents@gwu.edu

Student Life and Engagement

How do I get involved with a particular student organization or interest group?
These organizations are student led! If you are interested in joining a particular group or getting involved through their events, you should contact the students or offices listed on the OSS Student Life webpage. If you cannot find a particular contact, email us at SMHSStudents@gwu.edu and we will help get you in touch!

Resources and Referrals Outside OSS

Can OSS connect me with other offices across the George Washington University?
Yes! If students need assistance with matters beyond the scope of the Office of Student Support, our team will facilitate introductions to other resources available at GW. Often, we will support students as they connect with offices such as Disability Support Services, Colonial Health, or the Military & Veterans Services Office. If you are ever unsure where to turn, our office is happy to help!

My acceptance letter into the program said that I am conditionally admitted and must meet with your office. What will this meeting entail?
Some programs require conditionally admitted students to meet with the Office of Student Support during your matriculation. This is an informal meeting that will introduce you to our office and make sure that you are aware of all of the resources we have to you to help you achieve academic excellence.