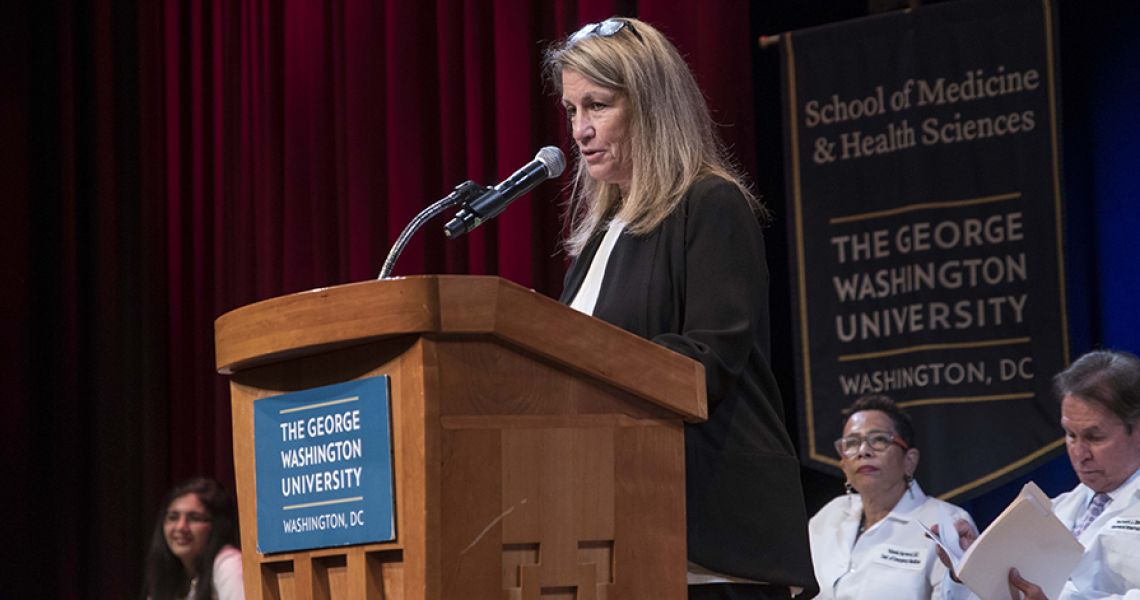 Meet with OSS - Stress and Wellness Management 

OSS staff will provide an introduction on basic techniques regarding managing stress and wellness principles that include sleep, nutrition, and exercise. During personal advising sessions, OSS staff will share additional resources that students may find useful. It should be noted that these are not therapy sessions and students should only expect to learn basic techniques on how to cope with anxiety and stress. For ongoing treatment a referral to Student Health and/or Talkspace will be recommended.

Resiliency and Well-being Center

The Resiliency and Well-being Center takes an evidence-based, whole person approach in the health and wellness (well-being) services it provides to the GW medical enterprise—SMHS, GW MFA, and the GW Hospital.

They envision an inclusive culture of health and wellness (well-being) that is both resilient during times of high stress and able to promote personal and professional satisfaction through:

Genuine support of each other—fostered through positive interactions, effective communication, trust, and compassion
Easily accessible, whole person resources to support the resiliency and well-being of all GW employees and trainees in the workplace and in their personal lives
Clearly prioritizing well-being with professional success (purpose + work-life integration) over pure efficiency (performance alone)
GW and its members serve as leaders and innovators to model, promote, and expand the culture of well-being beyond our institutional boundaries

More information can be found on their website.

Ross Hall Care Space

A dedicated space in Ross Hall that will serve as a safe haven and resource for any SMHS student experiencing distress, this space is intended to be a welcoming and peaceful environment for students to seek comfort, support, and resources for care during and after an upsetting or traumatic experience.

The new "CARE" space has been carefully designed with the needs of distressed individuals in mind, and features comfortable seating, an iPad preloaded with important links, forms and resources for care, and a phone to reach immediate, in-person emergency assistance if needed. It is located on the 1st floor of Ross Hall, in room 103a. 

We understand that traumatic experiences can have a significant impact on a student's mental and emotional wellbeing, and it is essential to have a space where they can feel safe, supported and have access to resources to help them heal and recover. We hope that this will provide our students with the support and care if and when they need it. 

Student Health Center

The GW Student Health Center supports mental health and personal development by collaborating directly with students to overcome challenges and difficulties that may interfere with academic, emotional, and personal success. Their counselors provide a safe, non-judgmental and confidential environment for students to discuss concerns. They are committed to respecting and promoting the value of diversity at the university, as well as providing culturally sensitive counseling and psychological services to the GW community. More information can be found on their website.