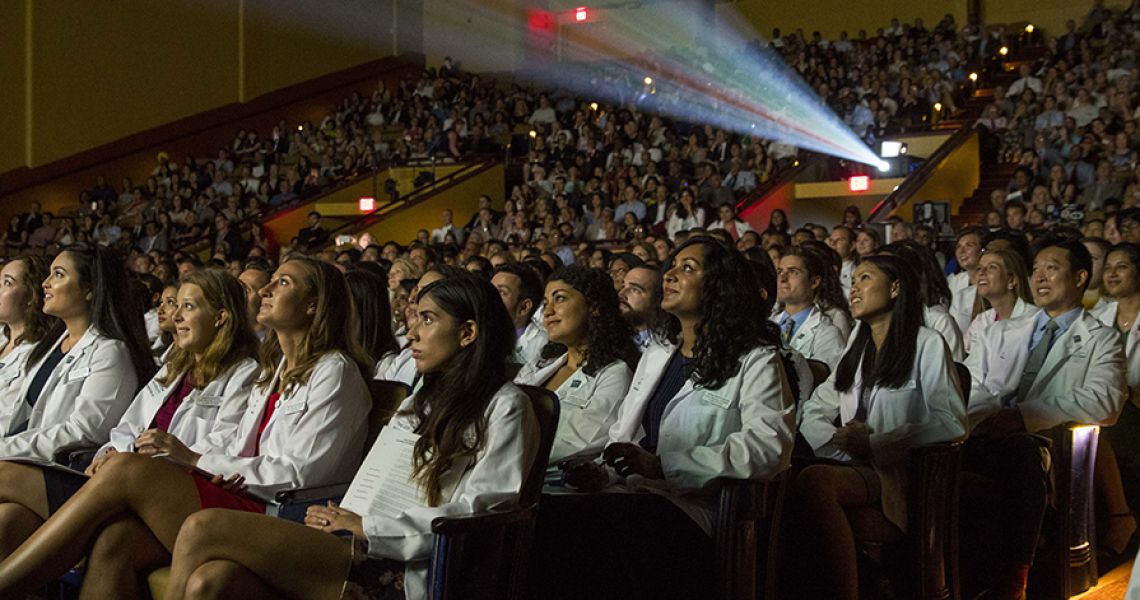 OSS has collected helpful links and external resources for students related to academic success and navigating the George Washington University system. The information below includes resources for all GW students. These resources are not owned or managed by the SMHS Office of Student Support, but are useful sources of information for students.
Academic Integrity Resources

OSS has collected helpful links to clarify what plagiarism is and how to avoid it.

Brief overview of Plagiarism: How to avoid it (less than 3 minute video) What is plagiarism?

Discussion of the various types of plagiarism
How to appropriately quote and paraphrase Strategies to avoid plagiarism and planning your paper

Plagiarism Tutorials and Tests

Citation Resources

AMA Style Guide

AMA Citation Guide (Himmelfarb Library) AMA Style (Purdue University)

Citation Support and APA Style Guide

Citation Style Guides (GW Libraries) Research and Citation Resources (Purdue University)

Access to Digital News Subscriptions

Effective November 6, all GW students, faculty, and staff have free, full online access to The Washington Post, The Wall Street Journal, and The New York Times! 

This new access is made possible thanks to the collaboration between university leaders and the Student Association - including Catherine Morris, SA Chief Policy Advisor, and Zachary Nosanchuk, SA Senate Chief of Staff - to improve the student experience, provide resources that benefit the entire community, and support the university's core academic mission.

For additional information and access instructions, visit the GW Libraries website.

Blackboard

Blackboard at GW is an online course management system based on the Blackboard Learning System. It enables users to access course syllabi, course-related materials, assignments, assessments and communication features provided by instructors. Blackboard at GW is an authenticated system, so GW community members can only gain access to the online content for courses for which they are registered.

To login to Blackboard, use your GW NetID (the portion of your email address before the @ symbol) and corresponding password.

 

Colonial Central

Colonial Central, the Student Services Hub, is a customer service organization bringing together the offices of Student Financial Assistance, Student Accounts, and Registrar in a friendly, centralized, service-culture setting. The Student Services Hub, located on the Ground Floor of the University Student Center, provides a personalized experience for students looking for service support.

Division of Information Technology (DIT)

Division of Information Technology (DIT) provides information and support to all GW students 24 hours a day, 7 days a week. Call (202) 994-GWIT (4948) or email ithelp@gwu.edu.

DIT's Student Technology Guide provides information on accessing your student accounts, security, software, and more.

International Services Office

The International Services Office at the George Washington University facilitates international educational exchange through its services and programs. It serves as the primary administrative, programming, and advising office for the GW international community.

GW Bookstore

Textbooks and course materials are posted 4-6 weeks before the start of each semester. Order books soon after you register to be sure you have them before classes start.

Book information is available via the Schedule of Classes, each course has a link to textbooks and course materials. You can also access this information through the GW Bookstore:

Go to the GW Bookstore. Click "Books" (blue bar at top), then "Textbooks." For "Select Your Program," default to All Programs in the drop box. Select the appropriate term. Select Your Department (i.e. "INTM") and course number. Select the appropriate section. Click "Find Materials for Course."

Office of the Registrar

Whether you are a current student, alumni, parent, or faculty/staff member, the Office of the Registrar is here to help. Their website will provide additional information about department and university policies and procedures.

Student Accounts

The Student Accounts Office is committed to providing excellent service to students throughout their educational experience at the George Washington University. On their website, you can find detailed information about your bill, learn about the variety of payment options, review tuition rates, or request an itemized statement for employer reimbursement.

If the courses show up as "Web registered on X date," you have successfully registered. Classes usually become available in Blackboard the week before coursework begins.

Note: For more detailed instructions, please visit the Office of the Registrar's website on GWeb Registration Processes.

Military & Veteran Services

The George Washington University's Military and Veteran Services is committed to providing our student veterans, dependents, and military personnel with excellence in service through timely and accurate benefit processing, high-quality customer service, and supportive community-building activities.

My GW

MyGW is a portal for all GW systems, including GWMail, Blackboard, GWeb, and other university services.

Visit MyGW to:

Register View course schedule and grades Access Blackboard Access DegreeMap (advising software) View the University Bulletin for official policies View the academic calendar To confirm selection, click the "Submit" button. This will lock in your course selection.

 

Second Step: Prepare to Register

Select "Student Records & Registration" from the GWeb Info System Select "Registration Menu" to access the registration screen Select "Prepare for Registration" to check your eligibility to register, including if there are any holds impacticing registration, and information on earned credit hours.

Be sure to use the correct ISBN if you use another vendor.

Third Step: Access the Student Records & Registration Menu

To search for specific coursework in a given term, select "Register for Classes" and select the appropriate term from the dropdown menu In the newly populated screen, students can search for specific courses, identify open sections, and identify any course conflicts. Upon identifying a course you would like to register into, select the "add" button to add this to your academic schedule. To drop a class, select your course from the "Summary" page and select "Web Drop" from the actions dropdown menu.

GW Haven

If you or someone you know has experienced sexual or gender-based harassment, sexual assault, sexual exploitation, intimate partner violence or stalking, GW wants to help you get the support that you need. Haven offers resources related to sexual or gender-based harassment, sexual assault, sexual exploitation, intimate partner violence and stalking.

GW Libraries

As a School of Medicine and Health Sciences student, your home library is the Himmelfarb Health Sciences Library. As your home library, you can access core research tools and services via Himmelfarb Library and can request to borrow materials from other nearby academic libraries (American, Catholic, Georgetown, etc.) using the Consortium Loan Service available in the Health Information @ Himmelfarb search tool. Himmelfarb Library offers an Online Orientation series and tutorials to familiarize you with the many resources available for students. You also have access to GW's Gelman Library.

Off-campus students should use the Virtual Private Network (VPN) or login via the Himmelfarb website. For both off-campus access methods, login with your GW NetID and password - i.e. your GW email address and password.

GWeb Registration System

The GWeb registration system is available 24 hours a day, seven days a week (not including university holidays).

For detailed instructions on using GWeb, please visit the Office of the Registrar's website on GWeb Registration Processes.